WELCOME TO STORYTELLING, HEALING AND THE BIRTH WORKER'S JOURNEY!!!
We are excited for us to gather and begin delving into story on so many different levels.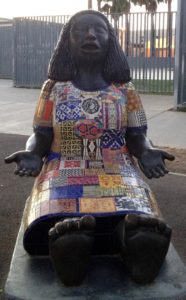 This class is truly an experiment in examining our story and finding new tools to explore our internal and external journeys. Through story, we can find guidance as we stand on the threshold between worlds, holding the space for transformation and healing. Let us connect and seek out paths to healing ourselves as birth workers and supporting others during these transformative life experiences. 
Location of the first three classes: We will be meeting at the new location for Wild Harmony Wellness located in Mission Valley near Texas street at 2835 Camino Del Rio South, Suite 210 San Diego, CA. There is parking in front of and behind the office building. The Suite is located on the upper level up the stairs at the front of the building. If you have difficulty finding the building, feel free to contact me at 619-252-4784.
10 MEAC CEUs are available. All attending who need CEUs, please let me know ahead of time. We will have a sign in sheet for each class.
Thank you for your participation! Looking forward to this journey.